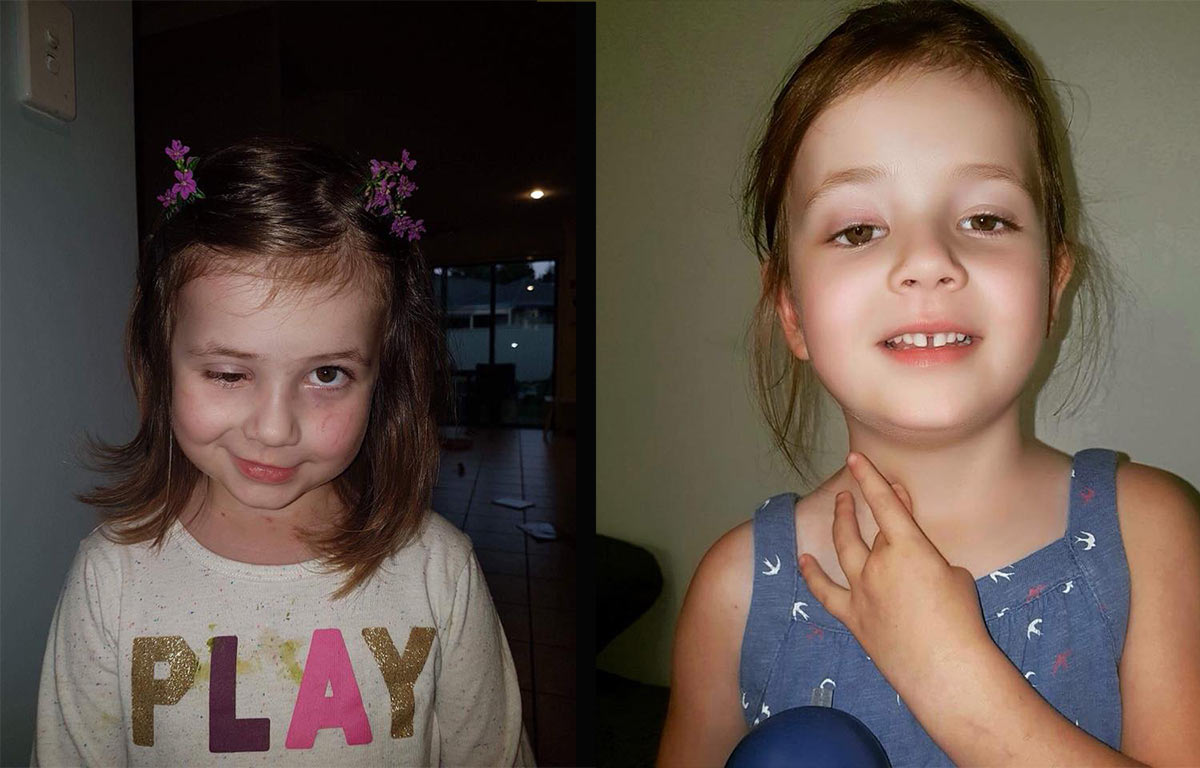 I have had the pleasure of making Audrey her eye prosthesis over the last couple of years. This has been a difficult task due to her implant being incorrectly fitted back when she first had her eye removed. What a journey she has had up until now.
These photos were over two years ago when I first met her and her family. She had her eye removed due to retinoblastoma (cancer of the eye). The survival rate for retinoblastoma is 95%. However, that rate depends on several factors, including whether the cancer has spread from the eye to other parts of the body.
I did the best I could with how the implant was sitting, which was a big improvement on what she had been given to start with. I then referred her back to a oculoplastic surgeon for a revision of the implant. As I suspected a MRI showed that the muscles had been attached incorrectly which resulted in the implant being in the wrong position.
Audrey recently had corrective surgery of the implant which went well and I am about to see her again for a temporary ocular prosthesis which she will wear for three months until all of the swelling has gone down, then she will get her new definitive prosthesis. EXCITING!!!!
As a parent of a child with an artificial eye I have always wanted what is best for my child in these difficult situations and that is exactly what Audrey's parents want for her. They came to me when I was first starting out on this journey and put their full trust in me with their daughter. They told me what their concerns were and what they wanted to achieve for her, so we came up with a realistic end plan together on a rough timeline. The photos above are on the left before I had seen her and on the right the custom prosthetic eye I made her before her corrective surgery. I will have some new improved photos to put up shortly.