This is Audrey who I have seen this week also. Photo on left was before seeing us. I had the absolute pleasure of making her an eye. What a little trooper she is, friends for life now.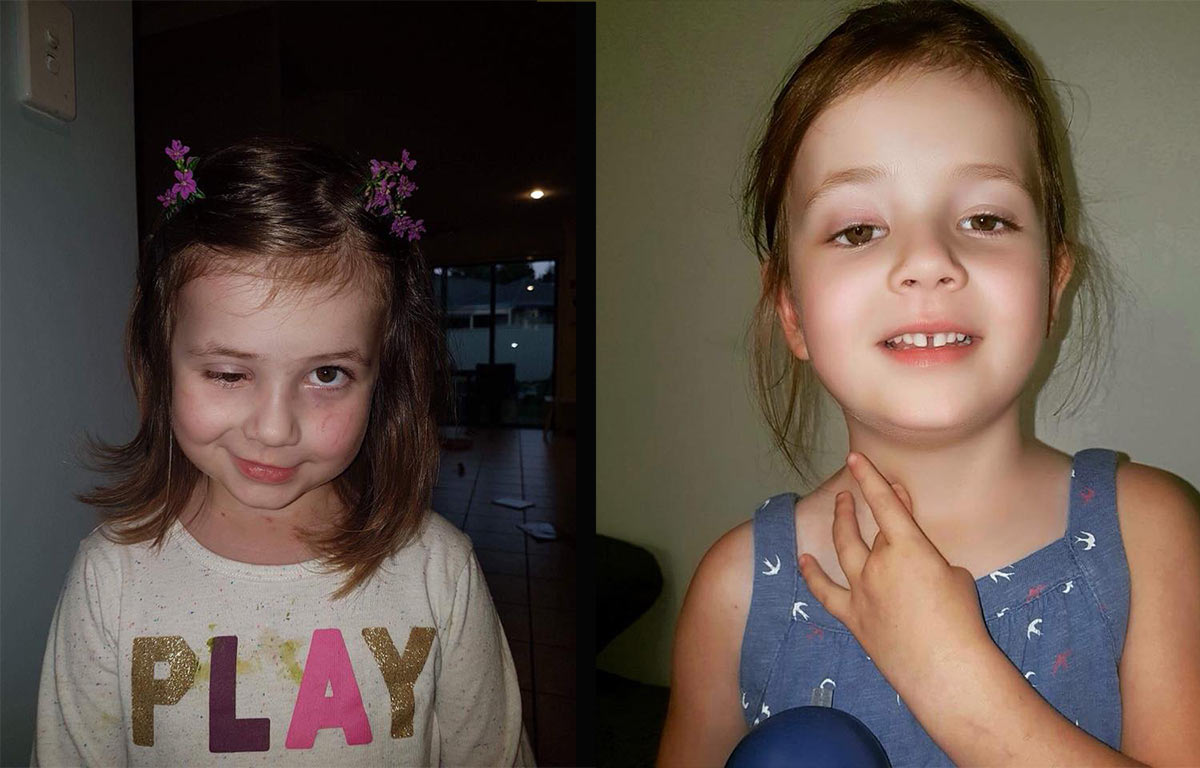 Audrey's mum was delighted and provided a wonderful testimonial:
My daughter Audrey lost her eye to Retinoblastoma and we were initially referred to another Ocularist. After two years we made the decision to work with Dwayne Collins at Oculus Prosthetics.
Previous experiences had left my daughter anxious and self-conscious. She was unhappy with her prosthetic and would place her hand over her eye in public or in front of a mirror. As a mother this was heartbreaking, especially after her battle with cancer and the horrible treatments that came along with it.
I have the most heartfelt gratitude for the compassion and professionalism Dwayne has shown our family. He kept us involved every step of the way and Audrey became very interested in the process.
I was brought to tears with the end result and most importantly Audrey loved it! The level of detail is incredible and Dwayne even painted a hidden snowflake as like most little girls Audrey is a frozen fan. I know Audrey has made a friend for life.
I highly recommend Oculus Prosthetics!
Claudine Snow